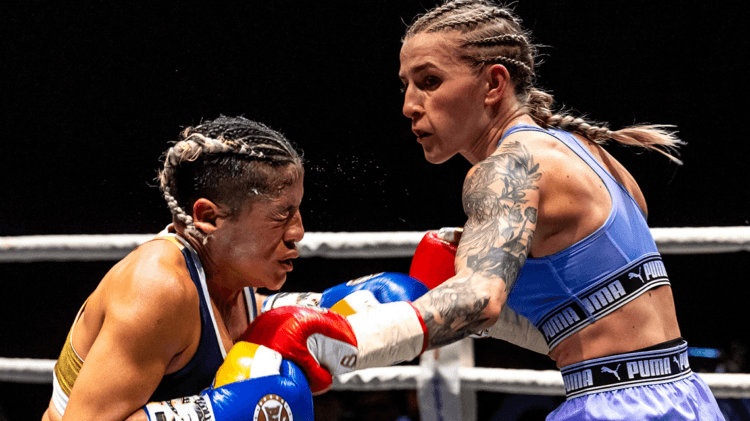 Angel Fist
PUMA Ambassador and Czech Atomweight Boxer Fabiana Bytyqi Wins World Champion Title
April 20, 2023
PUMA Ambassador and Czech Atomweight Boxer Fabiana Bytyqi Wins World Champion Title
April 20, 2023
Head to toe in PUMA! PUMA Athlete
Fabiana Bytyqi

defended the WBC (World Boxing Council) World Champion belt for the fourth time with her win over Elizabetha López Corzo.

She has been the WBC world champion since 2018!

She is the first Czech female boxer to win a major world title. 🥇🥊

The win over Elizabetha López Corzo comes after they last faced each other two years ago, which ended in a draw. This time, they went head-to-head on April 15 in the SONO center in Brno, Czech Republic. Fabiana dominated in a 99-91, 98-92 and 99-91 round victory!
Fabiana has not always focused on boxing: her mum actually wanted her to be a ballet dancer. She started out with karate until she decided she wanted to try a more contact sport – and it was with her brother that she came across boxing.
In her boxing career, she has competed in 22 fights and not lost a single one! She currently has 19 wins and 2 draws. 5 of her wins have been KOs. 💥