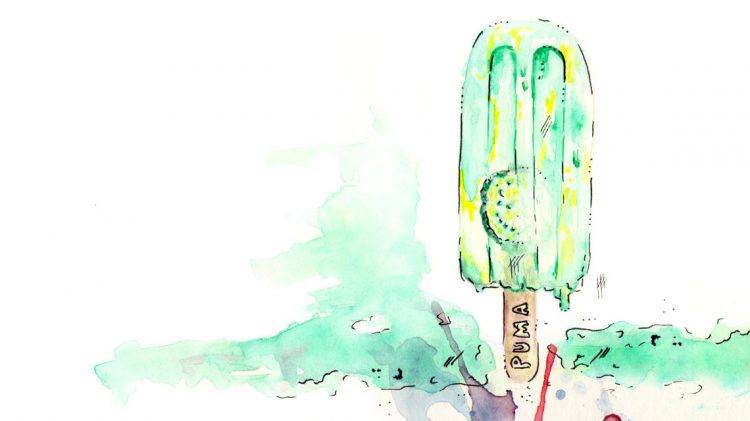 Spread the
popsicle
love
Stay cool with cucumber, lime and mint
August 31, 2017
Stay cool with cucumber, lime and mint
August 31, 2017
I scream, you scream, we all scream for… popsicles! Summer is slowly but surely fading away and therefore we are trying to hold on for as long as we can. Our
healthy, delicious and refreshing popsicle recipe

will make you feel like summer has just started. Our secret to success?

Cucumber, lime and mint!
What you need (serves 10 popsicles):
2 medium cucumbers, washed and roughly chopped
1,5 cups coconut water
Juice of 1 lime
A bunch of chopped mint
2 tbsp. agave syrup
How to prepare:
Add all the ingredients to a food processor and blend until smooth.
Pour the mixture into popsicle molds and put them in the freezer. Add popsicle sticks after about half an hour of freezing.
Freeze for about 4 hours (or longer).
Enjoy!
Nutritional value per serving:
28 calories, 0,4 g protein, 6 g carbohydrates, 0,1 g fat
Ilustration by Fotini Karakoula/Vogel Corporate Media