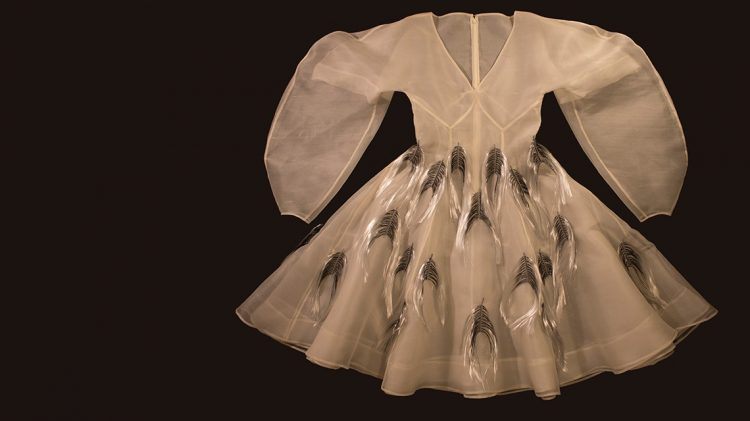 Bayong Beads
Banana Palm
and Glass Yarn
Naomi Bailey-Cooper developed sustainable alternatives to fur and materials from exotic animals
July 29, 2019
Naomi Bailey-Cooper developed sustainable alternatives to fur and materials from exotic animals
July 29, 2019
How can
embellishment

offer an alternative to the decorative appeal of

fur and exotic animal materials?
Fashion Textiles Designer and Researcher
Naomi Bailey-Cooper

asked herself that questions and spent the last four years developing alternatives. One of them is

glass.
Well, not glass as such, but spun glass yarn that can be used as a sustainable decorative alternative to feathers or fur that are often used as embellishments on textiles.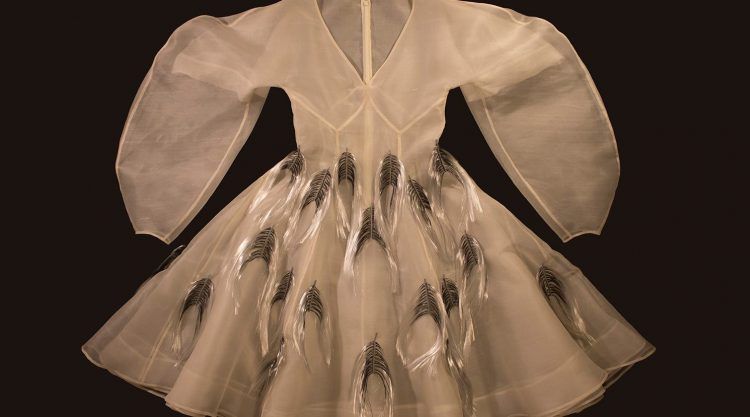 Naomi is a PhD Candidate at the London College of Fashion. As part of PUMA's Speaker Series, she came to the headquarters in Herzogenaurach, talked about her studies and showed PUMA's designers how to put a focus on sustainability during the design process.
"What I focused on during my research was how we, as designers, can establish a connection to nature through design and to develop a mindset designers can adopt. I prioritized working with ethically and environmentally considered materials and manufacturing processes," explained Naomi.
During her research, she highlighted three main points that are important when it comes to sustainable design processes: A long lasting product, the craft story and the connection to nature through materiality. These results challenged her to only work with sustainable, non-animal materials, which called for the development of new embellishment techniques.
That's when Naomi came to appreciate the value of archives in design development and the Amazon Rainforest as sources of inspiration.
"I had the chance to search the archive of the Victoria and Albert Museum of Art and Design. Among artefacts made from fur and exotic animal materials from the Victorian era, I found alternatives to animal materials, such as hair adornments made from spun glass," Naomi said. Her research in the archives encouraged her to use bayong beads inspired by the natural markings of reptile skins, as well as sinamay (banana palm) and glass yarn as alternatives to fur and feathers.
Naomi then spent some time at a residency with Labverde, an art immersion program, in the Amazon rainforest to find alternative methods of recording exotic animal species on textiles. "I expected to see crazy birds or snakes. In fact, I found amazing insects, like exotic leaf hopper nymphs that inspired me in my designs."
Using magnets, banana fibre and ahimsa silk she made the embellishments jump around on the textiles like the insects in the rainforest do. "I wanted to offer qualities of movement and tactility that are lost in current physical samples of euthanized animals gathered by scientists," she explained.
Hemp and organic cotton are reminiscent of a puss caterpillar:
In the second phase of her research, Naomi will look into the durability of her designs that came out of her studies.
All intellectual property rights and artistic works are vested in Naomi Bailey-Cooper, all such Rights are reserved.
Picture Credits: Naomi Bailey-Cooper