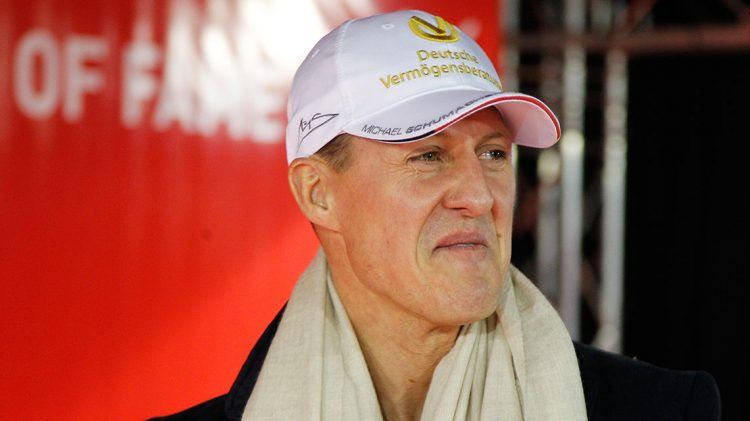 PUMA Archive
"He is such a
likeable Guy"
F1 Legend Michael Schumacher managed the unthinkable while staying true to himself
October 13, 2016
F1 Legend Michael Schumacher managed the unthinkable while staying true to himself
October 13, 2016
He pretty much eliminated every standing record.
Not only did he win an unmatched 7th Driver's Championship in 2004, but he absolutely declassified his opponents in his most successful season. That year, Michael Schumacher won 13 out of 18 possible races, surpassing a record he had previously set himself. He drove to an amazing 148 points, sending him 34 points ahead of Ferrari teammate and runner-up Rubens Barrichello. Both drivers were simultaneously able to secure the Constructor's Championship title for Scuderia Ferrari – of course equipped with race gear by PUMA.
 "It was an absolutely overwhelming feeling for all of us," recalls Helmut Fischer. "We were so proud of Michael's achievements and his brilliant performances. Being a German myself, it was fantastic to see a fellow countryman manage the unthinkable and climb to the top of Formula 1 history. I think that we did pop the odd cork or two in joy."
Michael
Schumacher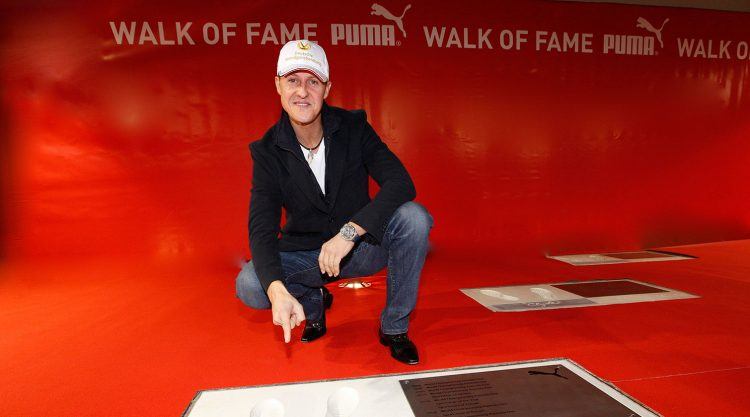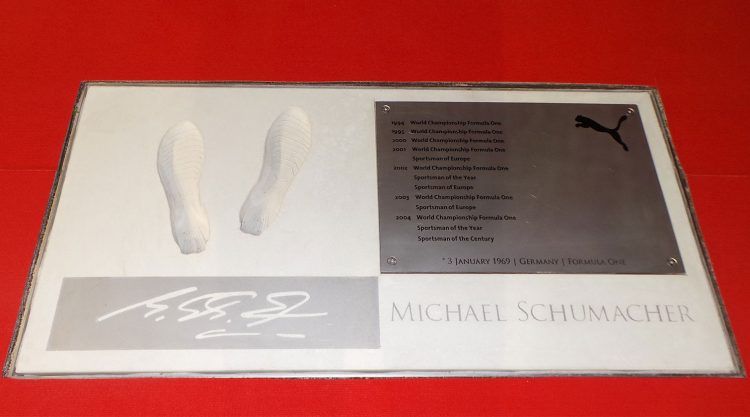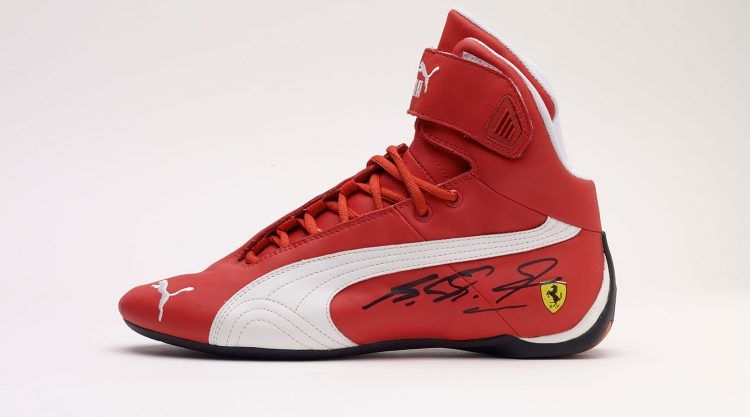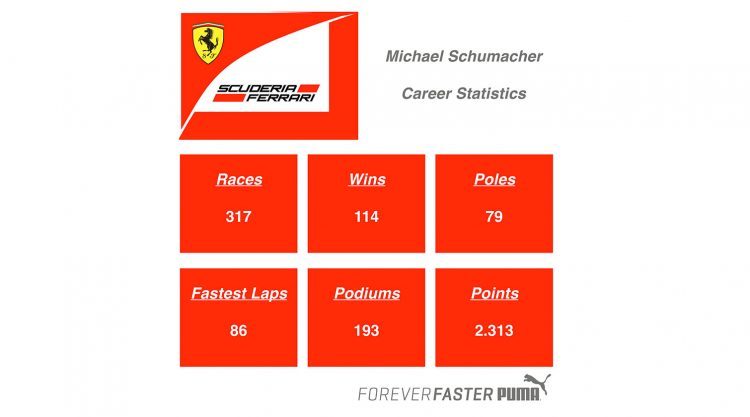 However, his career beginning with Ferrari did not start out very promising. Ferrari hadn't been able to claim a Constructor's Championship since 1983 and a Driver's Championship since 1973. Racing legend Alain Prost once said that the Ferrari of the early and mid-90s was "an accident waiting to happen". But Schumacher, dedicated to fighting his way to the top, proved him wrong. He left Benetton in 1996, signed with Ferrari and they both won the Constructor's Championship every single year from 1999 to 2004. From 2000 to 2004, he won five consecutive driver's championships with Ferrari. PUMA, which entered Formula 1 in 2001, was happy and proud to be part of that success.
Somewhere along the way, Michael Schumacher probably stopped counting the many titles he claimed during his career. He set records for most championships, race victories, consecutive podium finishes, fastest laps, pole positions and most races won in a single season, the legendary 13 in 2004.
Michael is an outstanding personality and role model. He is down-to-earth, open-minded, warm-hearted and such a likeable guy. It was a special honour for everyone at PUMA, when he came to Herzogenaurach to leave his footprint on our PUMA Plaza in 2013.
Sadly, that was his last public appearance before suffering a severe head injury whilst on a skiing holiday shortly after. We wish Michael all the best and hope to see him back with the PUMA family.
Cover Picture Credit: Ralf Rödel/ PUMA