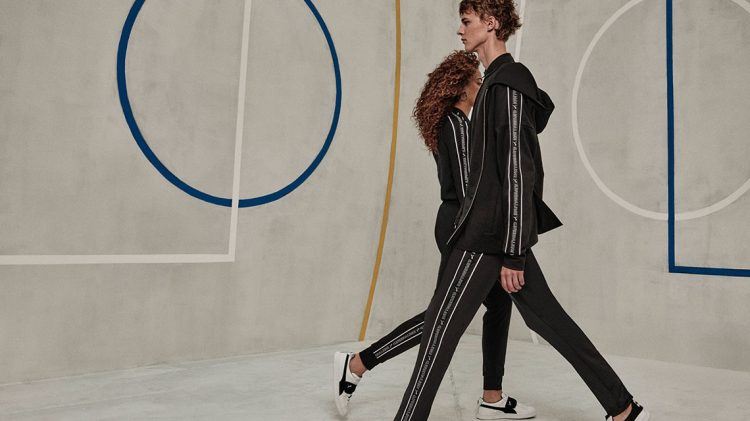 KARL LAGERFELD
teams up
with PUMA
New capsule collection to be launched in October 2018
September 11, 2018
New capsule collection to be launched in October 2018
September 11, 2018
For the first time ever, PUMA has teamed up with
German designer Karl Lagerfeld

to launch a capsule collection for men and women.
It all started off with an invitation to Karl Lagerfeld to design an iteration of the classic PUMA Suede sneaker for the 50th anniversary celebration of the iconic shoe style.
But the partnership was soon taken to new levels and developed into the creation of a complete 13-piece capsule. The two iconic brands, each with their own unique aesthetic, result in a chic, contemporary fusion of Karl Lagerfeld's signature design aesthetic and PUMA's sporty, street style classics.
The KARL LAGERFELD X PUMA collection features two unisex Suede sneakers inspired by KARL LAGERFELD's iconic signature aesthetic. The collection ranges from a tuxedo jacket and high white collar to ties and sunglasses. The shoes blend Karl's timeless look with contemporary streetwear style with either a playful KARL graphic or removable sunglasses detail.
The women's offering includes a tuxedo-inspired T7 track jacket with matching pants and a T7 Jumpsuit. Both are stylish plays on PUMA's iconic Track Jacket with 7mm stripes, a Track Top, and a cropped Tee. The men's collection features a slim-fit Hoodie and matching Sweat Pants, plus a logo Tee. The clothing styles is further complemented by a backpack, a shoulder bag and a baseball cap featuring custom KARL LAGERFELD X PUMA branding. Prices will range from €40 to €175.
The KARL LAGERFELD X PUMA collection will be available for pre-sale at KARL.COM and puma.com on October 18th. Worldwide on October 19th, at KARL LAGERFELD and PUMA retail stores.