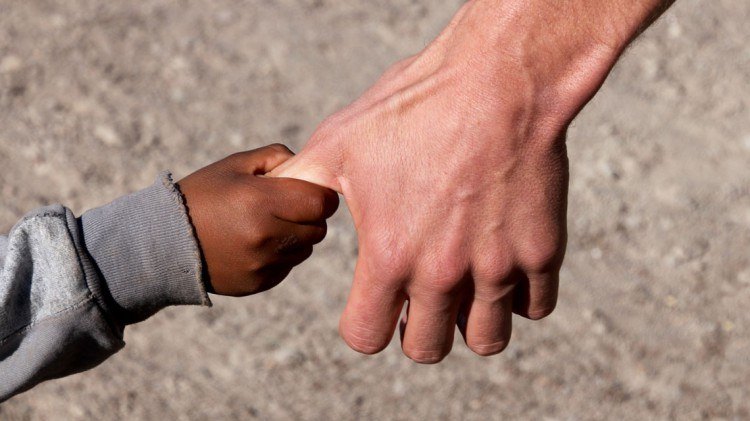 "Everything is better
than the gun
fights back home"
A refugee's story
December 1, 2015
A refugee's story
December 1, 2015
Jaime Sala, 
Manager Sales Africa at PUMA

, fled from the civil war in Angola to Europe. In CATch up, he speaks about this tremendous experience and what it takes to challenge the impossible against all odds.

Jaime feels safe.

He is on a bus. Not sure where he is going, but it doesn't matter. The most important thing is that he is leaving behind the shootings and gun battles that are raging through his home country Angola. It is December 1995. The nine-year old and his mother are heading north through Africa, towards Europe. Where to exactly is uncertain. There is an aunt living in Germany and she said they should come.

Jaime's mother decided to escape her doomed destiny. She was a university professor in Angola, lecturing mathematics and physics. The problem was that she was politically active during the civil war, siding with one party, which made her a victim of persecution. The least that could have happened to her was going to prison. Everything beyond that, Jaime does not want to imagine.

Hamburg. It is winter and freezing cold. Something completely unknown to a boy who has grown up near the Equator. After a long journey – too long for Jaime to remember how long – he arrives in the north of Germany together with other refugees. It took them weeks to get from Angola to Portugal, then on a bus to Switzerland and then on to Germany.

In Hamburg, his family is accomodated in a container before they move to a refugee home in a small town further north. They live in one room in a house they share with two other families. Jaime claims that all of that – the living situation, the unfamiliar environment, the occasional xenophobic remarks in the neighbourhood – was better than the unsafe and dangerous situation at home, where the children had to run and hide from the bullets – and eventually faced the destiny to be recruited to fight in the war.
"Playing football for money to pay for my studies required a lot of discipline and diligence."
However, Jaime misses his dear grandmother and his school friends. Making new friends in Germany is almost impossible without speaking the language. Luckily, there is an elderly teacher for German who has been touched by his mother's situation and volunteers to give Jaime extra German lessons in the afternoon.
It is the few volunteers' help which until today Jaime is most grateful for. They play an essential role in helping him to finish school and university successfully. Without them and their support in learning the German language, he would not have been able to integrate into the society or make any contact with other children.
Playing football also helps to make friends – and to earn his living during university times. Back then, Jaime does not have the German citizenship and is not eligible to receive financial aid for students from the Government, so he plays football for money at a club in the northern Regional League. It requires a lot of discipline and diligence, he says. After having finished his master studies in London, Jaime starts working for PUMA in 2012. He is currently based in Salzburg, Austria and responsible for the company's sales activities in several countries in Africa.
When he now – at the age of almost 30 – looks back, he realizes his mother's immense achievement and what she went through when she left home because she wanted her children to have a better and more peaceful future.