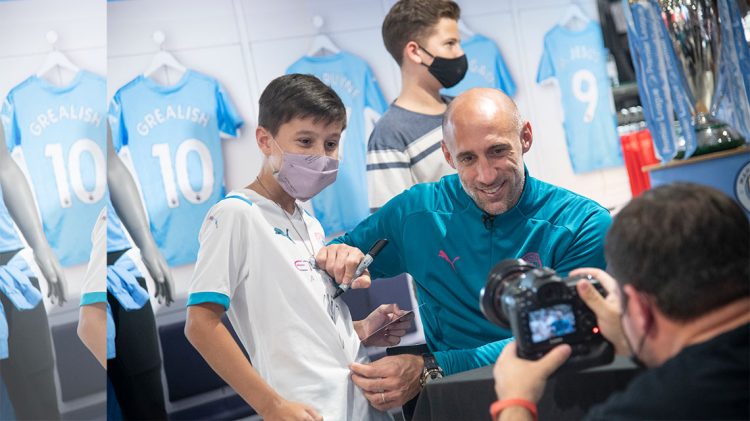 PUMA, ManCity
excite fans
in Buenos Aires
Huge queue at PUMA store in Buenos Aires for ManCity event
February 7, 2022
Huge queue at PUMA store in Buenos Aires for ManCity event
February 7, 2022
Down the hall, around the corner, down the stairs, out of the building and around the block: It took almost five minutes to walk to the end of the queue in front of the PUMA store at the Alto Palermo Mall in Buenos Aires when Manchester City legend Pablo Zabaleta arrived for a meet and greet and showed off the Premiere League Trophy, which ManCity won last season.
In 2019, PUMA signed a long-term agreement with the City Football Group, a very successful partnership, which has already seen Manchester City win the Premier League and two League Cups. The Premier League Trophy has embarked on a world tour, where some of the club's legends of the past will show the highest award in English football to the fans.
But it wasn't just smiles and autographs. Pablo Zabaleta's visit to Buenos Aires also had a serious side, as he paid a special visit to the La Cava neighbourhood in Buenos Aires to meet local young leaders who are using the power of football to help solve local water issues. This is an important topic, as an estimated 3.7 million people in the poorer suburbs of the Argentine capital do not have access to water mains and last summer, water levels in the Paraná River hit a 77-year low.
ManCity's away kit this season is inspired by water and is printed with Dope Dye, a process which uses less water. As part of the away shirt campaign, PUMA and ManCity support a global network of football and safe water programmes, aiming to reach 10,000 children across three continents.