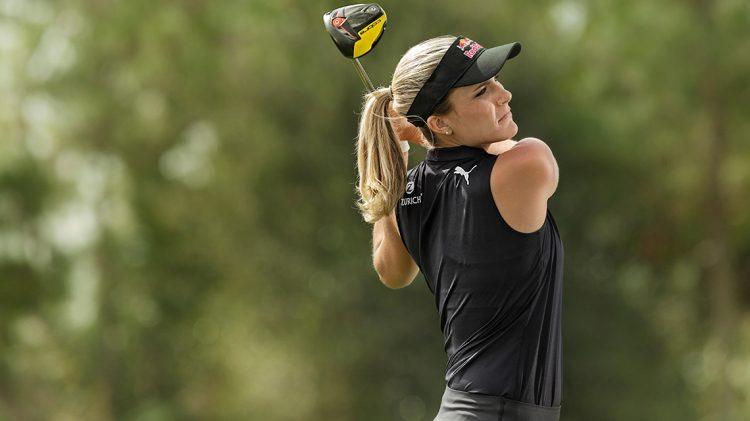 Changing the
Game of golf
Why COBRA PUMA Golf's new King F9 product family is so revolutionary
January 10, 2019
Why COBRA PUMA Golf's new King F9 product family is so revolutionary
January 10, 2019
COBRA Golf

kicked off 2019 with a bang, releasing the new

KING F9

family of products, including drivers, fairways, hybrids and irons, featuring

SPEEDBACK Technology

– a

revolutionary advancement

in aerodynamics and low center of gravity – in layman's terms, SPEEDBACK delivers longer, faster clubs that are

really freaking good.
COBRA's KING F9 SPEEDBACK family hit the market by storm – here's what makes it a true game-changer:
SPEEDBACK TECHNOLOGY
The KING F9 driver features breakthrough SPEEDBACK Technology, which, for the first time in golf, successfully combines a highly aerodynamic clubhead shape with a low Center of Gravity.
CNC Precision Milled Face
In an industry where everyone claims to have a fast driver face, COBRA's is the only one that is CNC milled. A process that is up to 5 times more precise than conventional hand-polished driver faces, CNC milling delivers our thinnest and hottest face design repeatedly on every driver.
The largest carbon fiber crown design
Continually pushing the boundaries of innovation, Cobra engineers have created our largest carbon fiber crown design that is the first to wrap over the crown onto the body. This design produces a 12% larger carbon fiber area that saves 10 grams compared to titanium driver crowns.
Why did we make it?
Our engineers identified a common problem in today's driver designs: to get optimal aerodynamic properties, you have to sacrifice other parts of the design.
SPEEDBACK™ Technology is a revolutionary breakthrough in driver engineering and is the first to combine a streamlined, aerodynamic shape with a low center of gravity. Paired with the only CNC milled driver face, it delivers substantial improvements in club speed, ball speed and distance without sacrificing forgiveness.