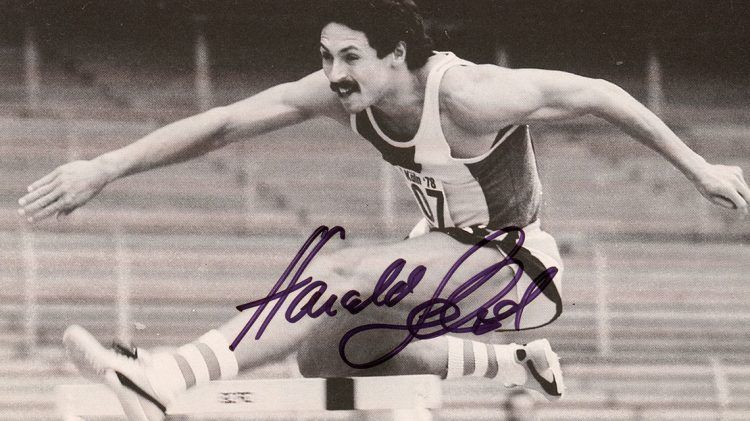 "It feels just
like yesterday"
A world-class athlete in the 80s, now a succesful business man: Harald Schmid on the key to success
November 15, 2016
A world-class athlete in the 80s, now a succesful business man: Harald Schmid on the key to success
November 15, 2016
He was one of the
world's best 400m-hurdle-runners

and held the European record of 47.48 seconds for almost 13 years:

PUMA athlete Harald Schmid

(59), five-time European champion, winner of two Olympic bronze medals and one IAAF World Cup.

After he finished his sporting career 25 years ago, he acquired a PhD in sports Science and started his own consulting business, where he uses his experiences from sports to train employees on how to reduce stress, achieve what they want and resolve conflicts.

CATch up met up with him to find out what he considers to be the key to success – in sports and business.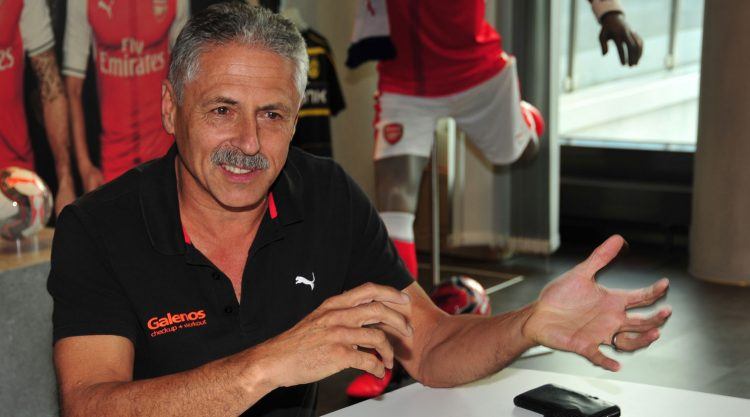 You were a PUMA Athlete throughout your career. What did the brand mean to you?
PUMA was with me right from the beginning. It was kind of a complete service package to be honest. I knew Helmut Fischer well, which made things easier, too. As an athlete, it's a fantastic feeling if you don't have to worry about what happens around you all the time. It helps you to focus on what really matters: your sporting performance. Something I tell young athletes is: don't think about your own marketing strategy and big money. Stay focussed on your sport and you'll be successful on many levels.
Speaking of success: Which moment was most special for you?
I would say, when I won the 1982 European Championships in Athens. I had been struggling with injuries the year before. Everyone thought that I wouldn't be able to perform well. But, then I proved everybody wrong and came home with a new European record. It felt like an emotional explosion. And now it feels just like yesterday.
What would you consider the highlight of your private life?
Definitely the marriage to my wife whom I am still married to today.
You seem to have led a successful life in sport, career and in private. What can you take from the world of professional sport to the corporate world?
Goal setting and discipline are the key to success. Success only comes to those who stay disciplined and are willing to self-improve. On the other hand, you have to stay relaxed, too. Don't become overambitious or stubborn, because that leads to nowhere. Under pressure, I have always managed to stay extremely relaxed. I knew I had to perform, but I kept my cool.
 Do yout think it is easier for retired professional athletes to have a successful corporate career?
It depends which values they were taught during their career and how their personality has matured over the years. Sometimes, it is important to understand that you can't always win or get what you want. Learning to lose is also an important trait of character. If your only out for the win and set everything else aside, you will not succeed. Life is a compromise at most times.
Because of too much pressure?
Yes. It's similar in sports and business. Look, if I lay too much pressure on my colleagues, it'll do more harm than good. Of course, there are times that are stressful, but you have to be able to transit into a relaxed atmosphere again. If you're relaxed, creativity will flow, new ideas will be created and synergies combine.
Sounds like you need a keen sense for other people, too?
Yes, that's another thing I learnt during my career: stay open minded and sensitive to other people, cultures and work together rather than against each other. Learning from foreign training philosophies helped me improve my own training for example.
How much did you focus on others during your sporting career?
Not much. I tried to avoid any distraction that would've been counterproductive for my own goals. In general, I would say that's the way to go about things. Even in team sports. If you're distracted by other teams, you'll lose sight of your own performance standard.
Young athletes are under a lot of pressure. New records are set regularly and they want to keep up. As an active anti-drug campaigner do you think that this makes them vulnerable for illegal performance enhancements?
To a certain extend it does. I am dedicated to a project called "Make Children Strong". What we do is quite simple. We teach the art of just saying "no"! Saying no to alcohol overconsumption, drugs and of course illegal performance enhancements. But you should never forget that the athlete's trainer is a role model for the athlete, too. There are a couple of bad apples out there, who lure youngsters into doping.
Which recommendation can you give to young people starting their business career?
Stay fit! Always try to implement sport into your weekly routine. A healthy mind, requires a healthy body. It'll keep you capable of managing to keep your performance on spot in the long run.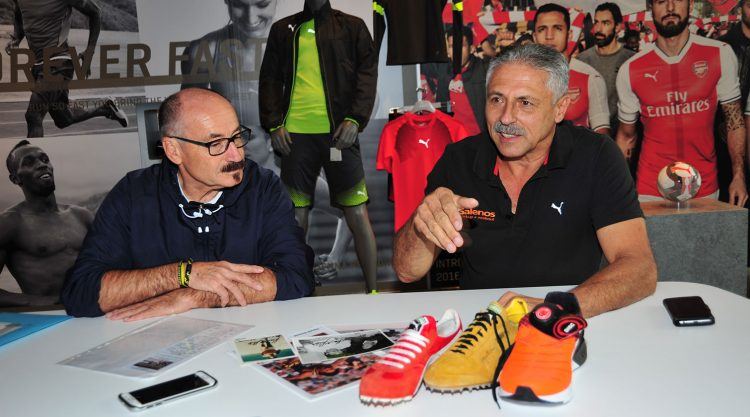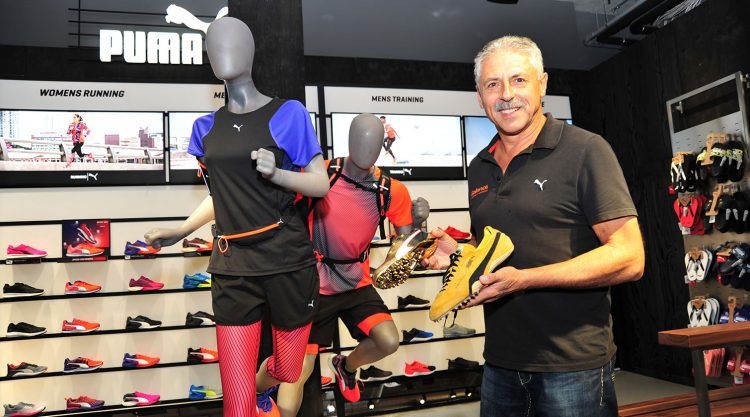 I would wake up at the morning, and in California we're about nine hours behind of Germany. I'd say to myself, 'Harald has probably finished his workout by now, I need to get busy!' Guys like him were my motivation.
Galenos Health + Performance is Harald Schmid's consulting business.