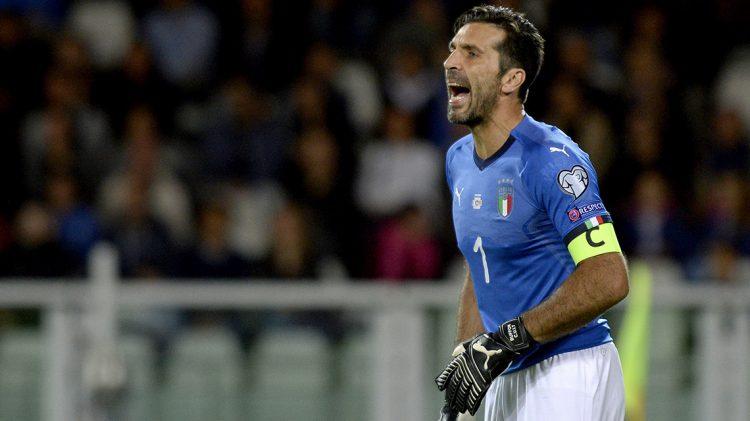 Blue!
Just for Once
An honour and first time blue for goalkeeper legend Gianluigi Buffon
October 9, 2017
An honour and first time blue for goalkeeper legend Gianluigi Buffon
October 9, 2017
He has seen it all: injuries, elimination from group stages, winning a World Cup and multiple times the Serie A, tears of disillusion and tears of joy.
But of all highs and lows that Italian goalkeeper legend Gianluigi Buffon has gone through in his 20-year career as national goalie, the honour of wearing the famous blue outfield player's jersey of the Italian National Team had not been bestowed upon him.
Until last Friday, when PUMA decided with the FIGC to honour one of the greatest living legends in the match against Macedonia: while his teammates wore the white away jersey, Buffon's long-time wish came true and he got to wear the blue kit.
A tribute that has never been seen in football before.
After all these years of an enormously successful partnership, it was finally time to pay a tribute to Gianluigi Buffon that has been unheard of in the football industry. For the first time ever, the Italian goalkeeper was allowed to wear the sacred blue home jersey that is usually reserved for the outfield players and that the Italian team is so well-known for. It was fantastic to see the excitement and pride in Gigi's eyes."
The tall, dark-haired captain of Italy has become a legend in his home country, an inspiration for goalkeepers and undoubtedly an icon on and off the pitch. To the day twenty years ago, Buffon played his first international game for the Italian "Squaddra Azzurra" on October 9th, 1997. In March this year, he played his 1,000th professional game. With the upcoming World Cup 2018 in Russia, he could become the first footballer to take part in six World Cups.
To celebrate this 20th anniversary, PUMA requested the talent of 'Kamp Seedorf', a group of artists specialized in graffiti and football culture, to set Buffon's name in stone in their own unique way.
In each country where Gigi has played or will play a World Cup, such as Paris, Tokyo, Berlin, Johannesburg, Sao Paulo and Moscow, huge murals representing Buffon wearing the blue have been revealed. Prior to Friday's match, Gigi unveiled the ultimate mural in Torino.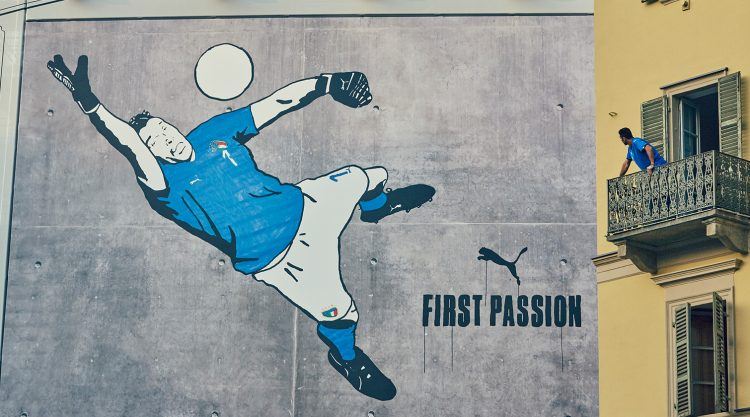 With its new FIGC badge, the new Italy shirt is designed to invigorate memories of great Italian sides past with references to the 'Il Tricolore' on the sleeve cuffs and under the back of the collar. The shirt has also been designed, using PUMA's highly developed evoKNIT Thermoregulation technology, an enhanced moisture management and adaptive cooling system that helps create the perfect on-pitch body temperature. Combined with its seamless construction, the jersey offers the ultimate in fit and mobility for optimum performance.
The Mural in ...