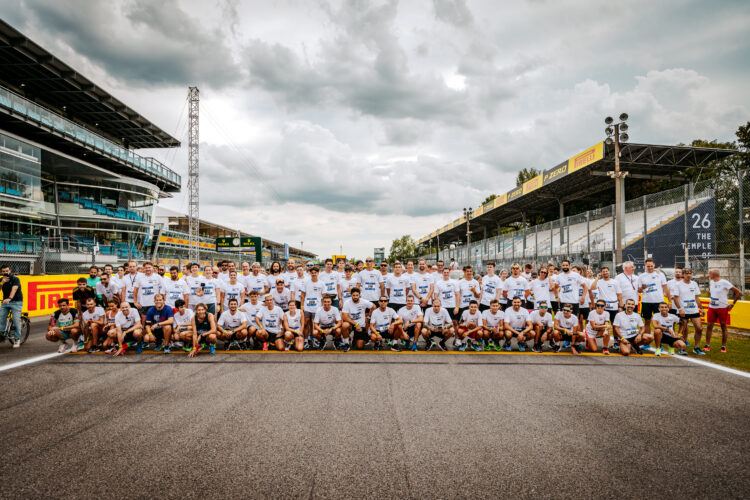 KEEP ON RUNNING!
FASTER. MONZA
September 2, 2023
FASTER. MONZA
September 2, 2023
In a thrilling fusion of speed and fitness, PUMA joined forces with Formula 1 to host an adrenaline-pumping event ahead of the 2023 Italian Grand Prix. Runners from all over Italy joined the fun and ran a full lap around the track, 5.79 km,

at the amazing "Temple of Speed" – Monza.
What a run! With over 200 participants from across Italy, the first ever "Faster. Monza" run on the legendary Formula 1 circuit was a great success! Being cheered on by Italian sprinter and PUMA ambassador Edoardo Scott, both men´s and women´s races ended in an exciting and thrilling sprint finish.
In the end, Andrea Soffientini, 34, and Lotte van Leeuwen, 26, were the fastest around the track and won tickets to the 2023 Italian Grand Prix.
"As a huge Formula 1 fan, I can say that today has been a very special day. I hope that I'll get the chance to do it again."
The run really was one of a kind! Erin Longin, General Manager Run/Train, PUMA, emphasized: "Few people get the opportunity to drive a racetrack like Monza, but we want to give everyone the opportunity to run it."
Our winners!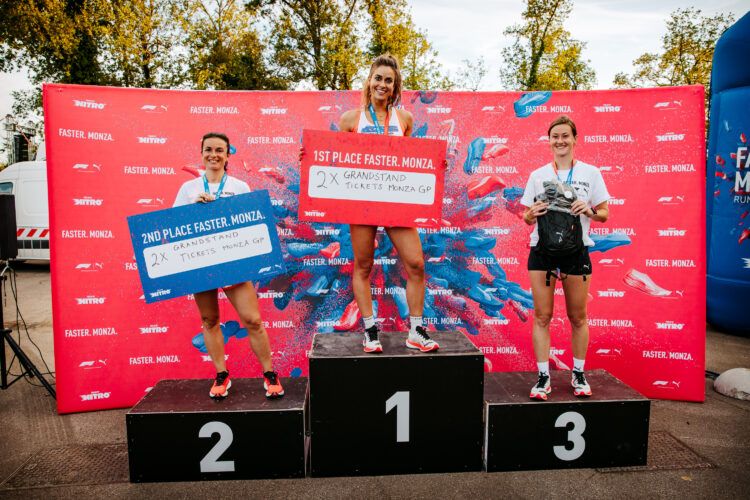 Faster. Monza. kicks off a series that will see PUMA and Formula 1 activate at multiple tracks throughout the 2024 season. Stay tuned for more events like this and of course the FORMULA 1 PIRELLI GRAN PREMIO D'ITALIA 2023 on September 3rd!