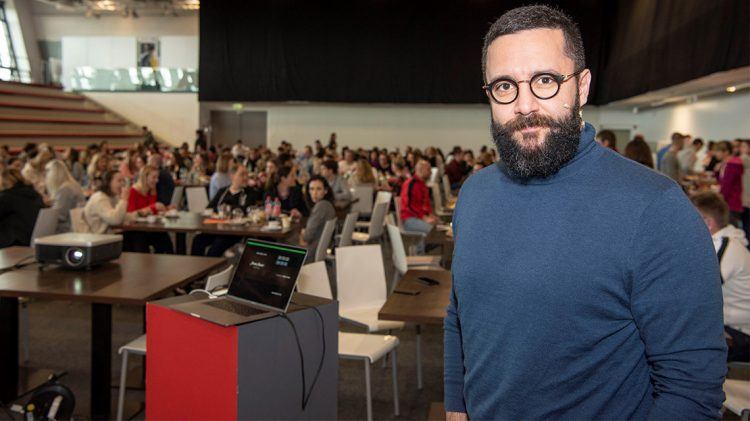 We all live in
a giant, global,
tribal society
Digital Expert Ashkan Fardost talks about digitalization
March 8, 2019
Digital Expert Ashkan Fardost talks about digitalization
March 8, 2019
"50 years from now it's going to be men who are lowest in the chain, because females are better than men at communicating, listening, empathizing and figuring out what people want. Men suck at that," says
Ashkan Fardost.
On international women's day, PUMA invited digital expert, TED Talker and lecturer Ashkan Fardost to the headquarters. The Swede talked about digitalization and how it is shaping our future – a topic not just relevant to women but to all of us at PUMA!
Ashkan Fardost started his career as a musician and producer and shot to fame using non-traditional means. He hacked online music platform napster and put his own songs into other artists' folders so that people downloaded his songs by mistake.
That was the point when he realized the rules had changed.
I have come to the conclusion, that the world we live in today is nothing else than one giant global digital tribal society. This is the dynamic we have to deal with.
In only 30 minutes, Ashkan Fardost walked us through the evolution of humankind and how we became such a digital, tribal society. Here's how that happened, what that means for us and why women have an advantage over men in the future!
In a business environment, it all comes down to what people want – be it customers or employees. Ashkan explains that what we want is connected to meanings, different concepts of what the world is about.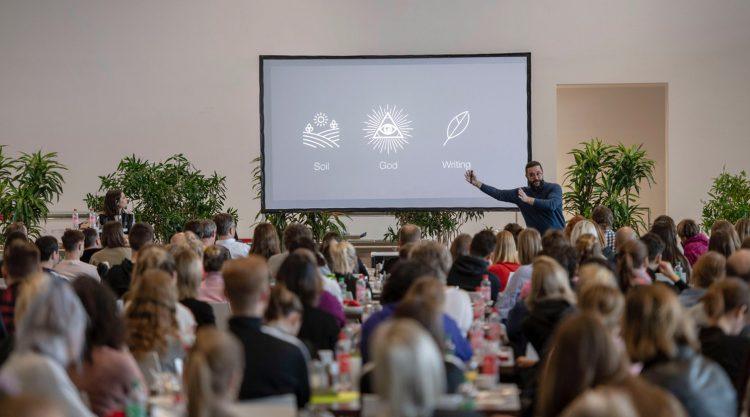 "Today, information technology radically changes the prevailing meaning in a society". A long time ago, when there was no internet, people adhered to one prevailing meaning, like a career, pension or welfare.
With the internet and digitalization everyone can bypass traditional gatekeepers of information and meaning. Millions of niche ideas and meanings emerge. "The internet is a meaning production engine," says Ashkan.
The result is a global, digital, tribal society where people invent fridges with a built-in tablet and bottles that tell you when to drink water, where people can pay with Bitcoin and where Hobby Horsing can become a new national sport – because who says it cannot?
What does that mean for us?
Ashkan believes that tribal swarms, a network of teams in simple words, can replace hierarchies. In a global, digital, tribal society, people can easily reach out to millions of other people and move them on an emotional level, which also means attention will be the most valuable asset in the future.
That is the reason why Ashkan can imagine women having an advantage over men in a few years from now.
Ashkan's advice:
Invest time and energy into your tribes – if they don't exist create them and lead them.
Build your organization for rapid decision making and enable swarm-like behavior, meaning enabling people to behave as a unified collective intelligence that works as a single entity.
Picture Credits: Thomas Riese/ PUMA