Maiden DP TOUR win
for Ewen Ferguson
COBRA PUMA Golf athlete wins 2022 Qatar Masters
March 30, 2022
COBRA PUMA Golf athlete wins 2022 Qatar Masters
March 30, 2022
COBRA PUMA Golf athlete Ewen Ferguson last weekend secured his first victory on the DP WORLD TOUR, winning the Commercial Bank Qatar Masters.
The British athlete, who has been with PUMA since 2020 when he was still on the Challenge Tour, started 3 shots off the pace in tough scoring conditions. He then recorded 14 pars and came to life with an Eagle on 16, followed by a birdie on 18, signing for a -2 under par 70. His tournament total was -7, so he won by 1.
"I just can't believe it at all. Years and years of hard work, my mum, dad, sister and brother and all my family gave me everything to try and get to this moment and it's an absolute dream come true," Ewen said.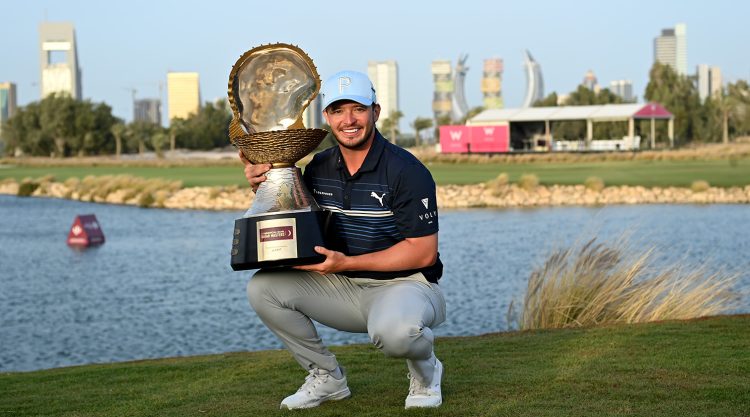 Ferguson secured the win by using his COBRA KING Tour irons, with MiM technology 4-9 iron. He recently added a LTDx LS Fairway wood to his bag. He was dressed head to toe in the latest PUMA Golf SS22 collection.
"We're absolutely delighted for Ewen- to watch him make the step up to the DP World tour, and secure a win so early is no surprise to us, and we can't wait to watch him continue to flourish," said Joe Folker, COBRA PUMA Golf Brand Experience Manager.
From all of us at the PUMA Family: Congratulations on your outstanding win, Ewen!