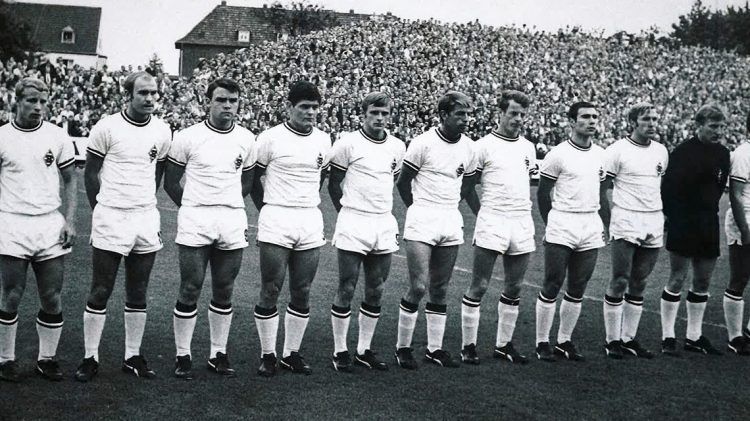 PUMA Archive
Eusébio in
Mönchen-
Gladbach?
Borussia's Rise To The Top With PUMA
October 17, 2017
Borussia's Rise To The Top With PUMA
October 17, 2017
If you were to describe the German city of Mönchengladbach in one word, "unspectacular" would hit bull's-eye – and that's being generous.
It's one of those typically medium-sized cities of the Nether-Rhine-Area. But
when it comes to football, Borussia Mönchengladbach exhibits a rich history

, exciting football and a passionate fan culture that proves that

first impressions can deceive

.
It was in the 1967/68 Season, when PUMA recognised Borussia's potential.
We equipped the team with our legendary PUMA Track jackets and pants. The team was also fitted with PUMA's Eusebio KING football boots, named after the incomparable Portuguese icon Eusébio da Silva Ferreira, undoubtedly one of the all-time greats. Aged 16 and already incredibly talented, he sprinted the 100m in eleven seconds and advanced to become the wiry, muscular, agile and powerful forward we will always remember in awe.
In his debut game for Benfica Lisbon, he scored a hat trick, and in a friendly game against FC Santos merely two weeks later scored another three goals, leaving a further PUMA-Legend on FC Santos' side a little dumbstruck. The great Pele was overheard muttering: "Who the hell is this guy?" in disbelief after the final whistle.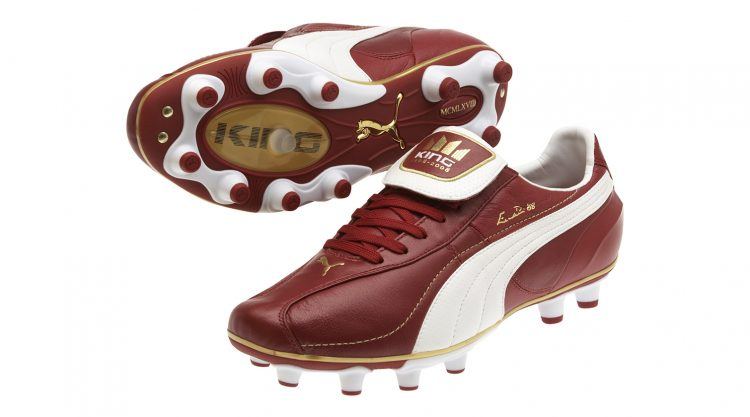 You could say that with PUMA's Eusebio KING, a certain hint of world-class and international glamour forecasted Borussia Mönchengladbach's rocket like rise to the top. Both embarked on a journey to defy all odds, being rooted in the mid-sixties, when chain-smoking strikers, hung-over midfielders and slightly overweight goalkeepers were considered normal. Positively speaking, something about this team wasn't normal and that became apparent when Borussia Mönchengladbach advanced to become the team of the 70s, exciting German football fans with their swift counter attack football and youthful esprit. With PUMA at their side and the Eusebio KING on their feet, they went on to win five Bundesliga titles, two UEFA Cups and one domestic cup title.
And who knows what is next now that the successful partners will be reunited soon? As of the 2018/19 season, PUMA will supply the licensed team as well as all Gladbach youth teams with jerseys, training clothes and accessories. As part of the long-term partnership, PUMA will also be the official partner for replica jerseys and merchandise ranges.