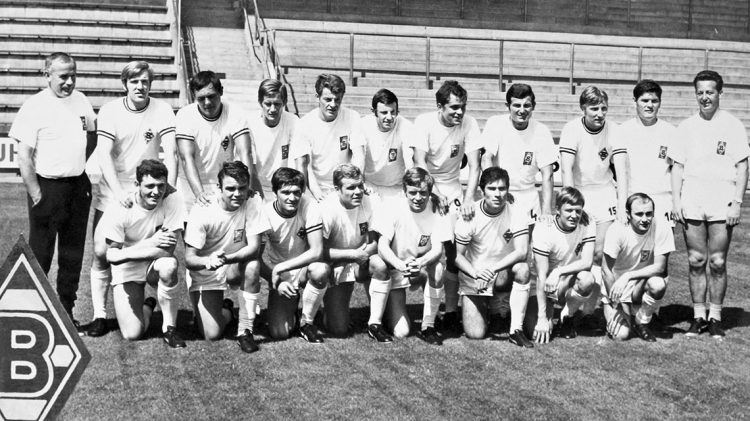 PUMA Archive
"I'll play now"
When Borussia Mönchengladbach were the Kings of Germany
June 23, 2017
When Borussia Mönchengladbach were the Kings of Germany
June 23, 2017
The 23rd June 1973 is one of these typically hot and humid summer days in the Rhine area of Germany.
Nobody in their right mind would even consider the slightest form of physical activity, but there they are: 22 players, their cotton jerseys drenched with sweat, legs heavy and lungs exhausted. It is the final of the DFB cup in Düsseldorf. The players of Bundesliga club Borussia Mönchengladbach and their rivals 1.FC Cologne are awaiting overtime, after a score of 1:1 in regular time.
Borussia Mönchengladbach and their coach Hennes Weisweiler are the team of the 70s, exciting German football fans with their swift counter attack football and youthful esprit. Weisweiler, a footballer and game-changing coach, is one of the most successful German coaches of all time, winning a total of eleven titles. Undoubtedly, Günter Netzer is the star figure of the team. As an attacking midfielder, he is considered to be one of the greatest passers to have ever played the game. But the deadly playmaker, with an incomparable touch and ability to strike the perfect through-ball, is benched. "He's not fit", Weisweiler claimed during the press conference prior to the match, avoiding to mention Netzer's decision to play for Real Madrid in the following season.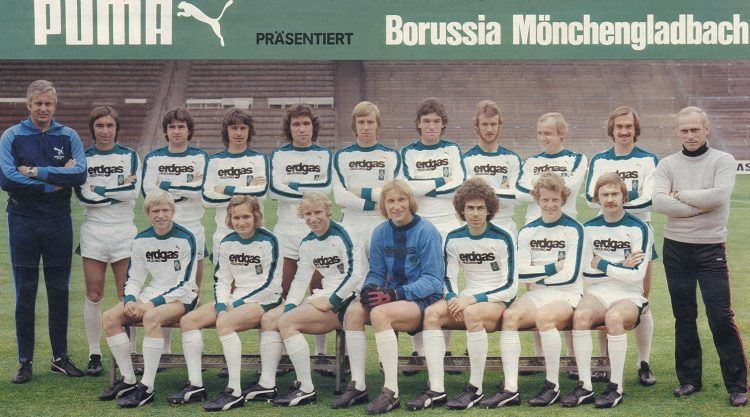 Their relationship is a difficult one, with Weisweiler giving his own definition of the offside rule by saying that "it's offside when that tall asshole (Netzer) passes the ball to late!". Their mutual dislike, however, simultaneously fueled each other's genius and created the basis for the legendary Mönchengladbach side that won five Bundesliga championships, two UEFA Cups and one domestic cup title in the 70s.
This DFB Cup final is still recognized as one the most memorable in history, with a struggling Mönchengladbach, having to cope without the creative impulses of their benched playmaker against a strong Cologne side. As if this wouldn't have already been enough to worry about, Netzer's and Weisweiler's dispute climaxes during half-time. Weisweiler, fed up with the playing style of his team, wants to sub on Netzer. The long-haired playmaker refuses and later claimed "he wanted to sacrifice me".
Thank God for the fans that Netzer changes his mind, deciding to act on his own accord. Before the referee blows the whistle to kick off overtime, Netzer approaches his team mate Kulik, asking him whether he could continue playing. The latter negates and Netzer passes Weisweiler with the words "I'll play now". The rest is history: two minutes later Netzer strikes the ball into the back of the net with his third touch, sealing the cup victory for Borussia Mönchengladbach.