Tackle your
New Year's Resolutions
PUMA'S ALL-NEW FUSE TRAINER
January 8, 2021
PUMA'S ALL-NEW FUSE TRAINER
January 8, 2021
No excuses! Prepare to

challenge yourself in 2021

and join the world of strength and high-intensity fitness. We now have the right tool to do so. T

he

all-new PUMA 

FUSE

training shoe 

has been

tried and

tested by PUMA´s

athletes.

This week, we revealed our all-new cross-training shoe, FUSE. Whether it's box jumps, jump rope workouts, wall balls squats or other heavy lifts, this shoe doesn't shy away from any workout. With stability and functionality in mind, we completely reconfigured the industry's basic cross-training shoe. Renovated with equal parts function and finesse, it is designed to reconstruct your muscles and mentality.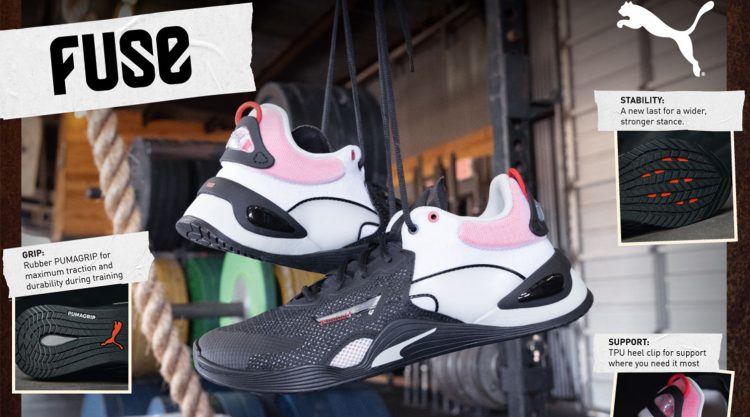 FUSE was built in partnership with PUMA's athletes (for instance with seven-time Formula 1 World Champion Lewis Hamilton), a community that has shared their training insights to engineer a shoe made to withstand the toughest of workouts. With a 4mm drop and a wide toe box, the FUSE gives you a stable stance while the internal midsole provides shock absorption. To kick it up a notch, durable PUMAGRIP provides all-purpose traction while a TPU heel clip offers a boost of support.
Have fun and make your hours at the gym more comfortable!
It doesn't shy away
from any workout