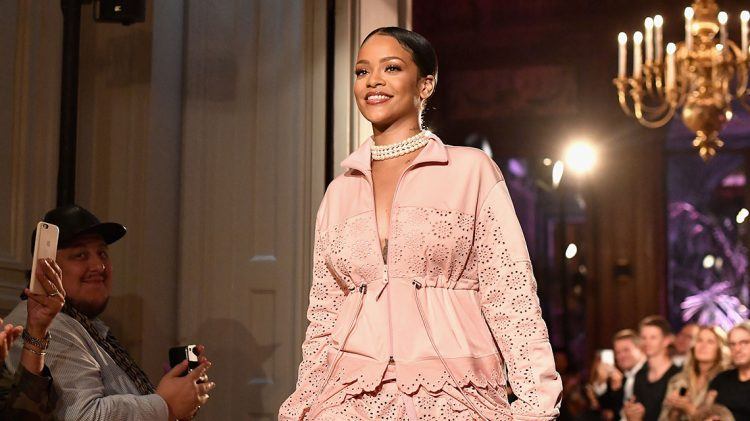 Louis XVI
meets
Streetstyle
Rihanna challenges the Beauty of the 18th century with a Sexy Sensibility
September 29, 2016
Rihanna challenges the Beauty of the 18th century with a Sexy Sensibility
September 29, 2016
"Iconic"

they called it.

While Rihanna's second FENTY PUMA by RIHANNA fashion show streamed live via music streaming service Tidal from Paris last night, tweets of praise were pouring in. "Her #FENTYxPUMA collection is just STUNNING", "Congrats #Rihanna @Rihanna for killing it today in #Parih #Paris in the new #FentyPuma fashion show",  "Rihanna's #FentyPuma designs are evvverryythinggg" – were just a few of the many words of enthusiasm. It seems that Rihanna can't get it wrong. After a domineering black and white for her Autumn/Winter 16 collection, she has added a lot more colour this time. "The way Rihanna's able to combine soft colors with edgy athletic wear is just genius," applauded bustle.com.

The collection, available at retail next spring, takes inspiration from 18th century France during the time period of Louis XVI and fuses it with a street style vibe. It features sneakers combined with lush floral prints, pastel colours and touches of lace.
Marie Antoinette
at the Gym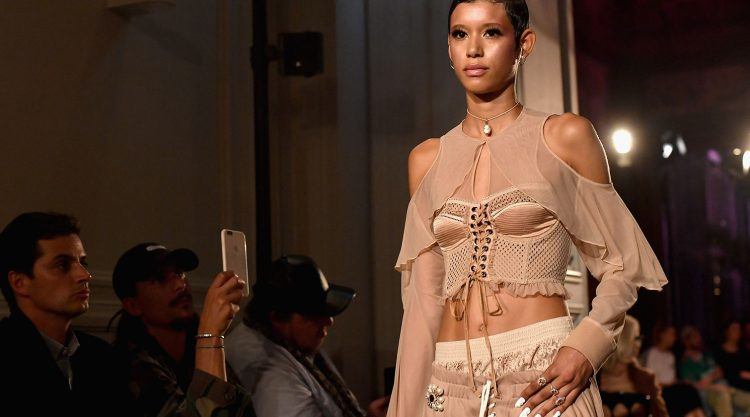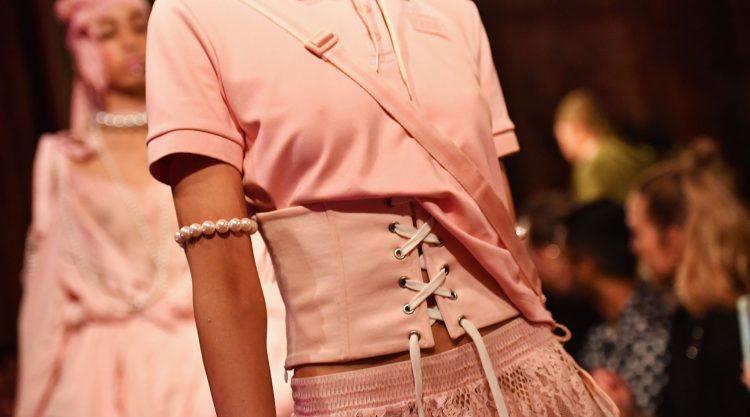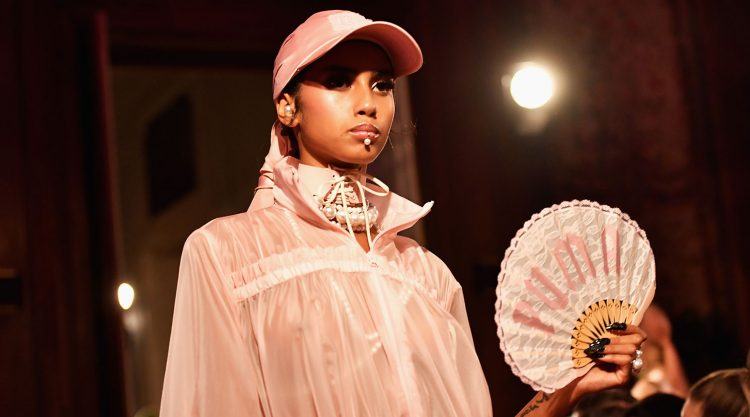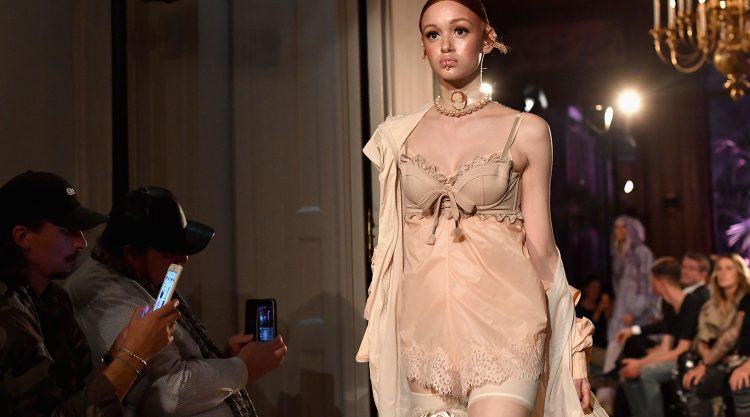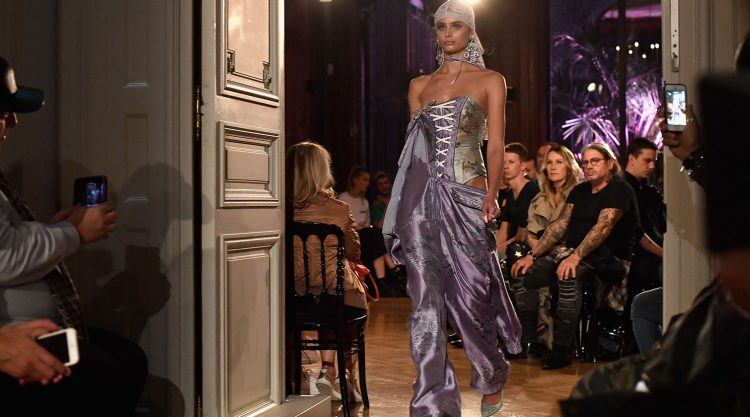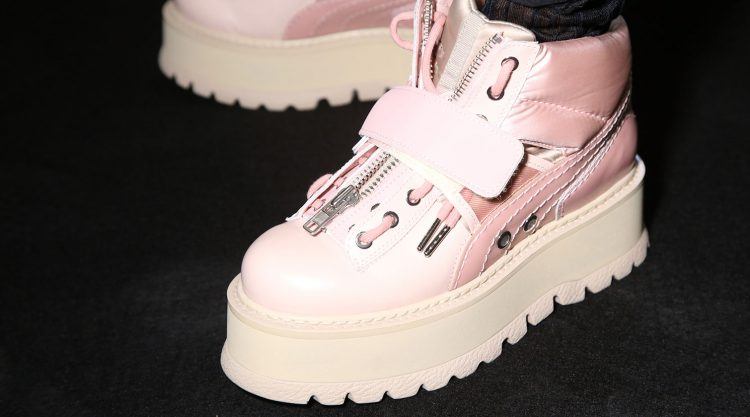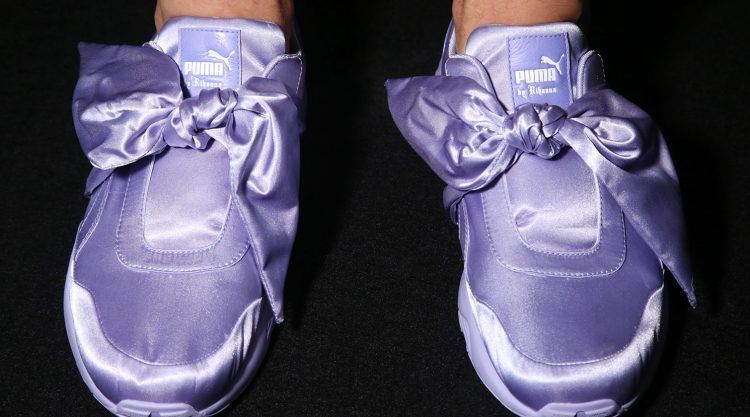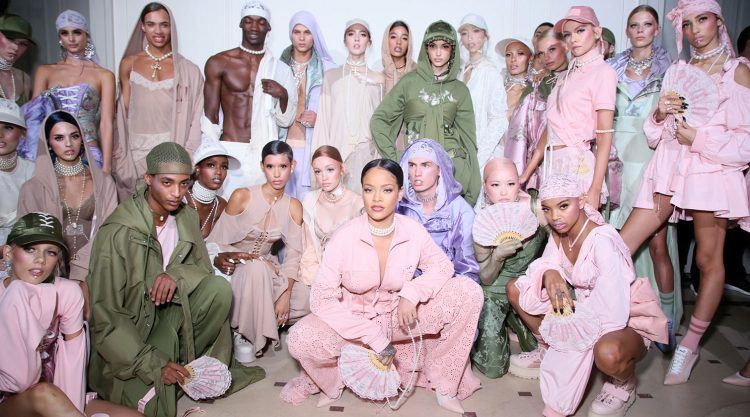 I am really excited about this collection as it's very fun and light. Showing in Paris was the perfect backdrop as I pulled a lot of inspiration from France, Marie Antoinette and The Palace of Versailles specifically. Mixing athletic wear with regal touches was a challenge and I hope everyone loves the results. I cannot wait to wear this collection.
The collection interprets the romance and grandeur of French culture with a delicate color palette, luxurious fabrics, intricate ruffles and pleating, and playful bows and ties. Rihanna stayed true to PUMA's sport heritage by reimagining and transforming traditional track suits, boxing robes, tennis dresses and polos. The collection continues to play with exaggerated and oversized shapes, while soft pinks, lavenders, and nudes compliment and contrast hard, edgy, sporty looks in olive and rich brown.
What about shoes? Rihanna has updated the iconic FENTY Sneaker Heel from Autumn Winter '16 with three new styles including a Slingback Sneaker Heel that artistically and practically uses PUMA's signature Formstripe as the strap. New shoes such as the Bow Sneaker express a fusion of sport and fashion. The Slide returns in two new executions: in Jelly and with a bow. Finally, Rihanna brings aggressive, new sneaker boots to round out the footwear range.