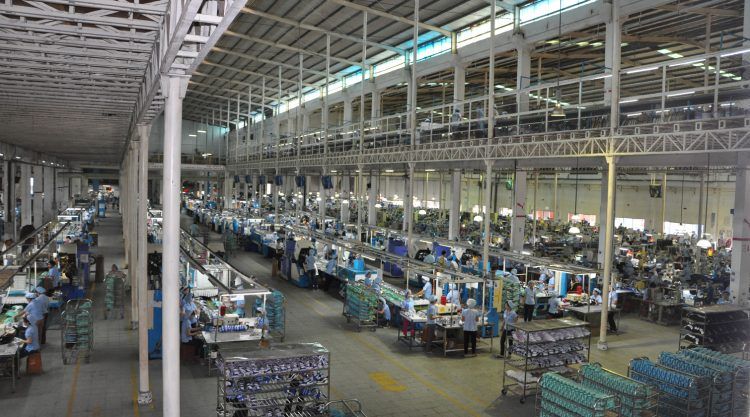 Zero tolerance
towards
forced labor
PUMA's Stefan Seidel on allegations of forced labor in our supply chain
October 2, 2020
PUMA's Stefan Seidel on allegations of forced labor in our supply chain
October 2, 2020
CATch-Up spoke to PUMA's Head of Corporate Sustainability Stefan Seidel about
human rights in our supply chain

and what steps we take to make sure that there is no forced labor involved in making PUMA products.

In February, the Australian Strategic Policy Institute published a report called "Uyghurs For Sale" in which it alleges human rights abuses and slave labour in Western China. It says that PUMA is involved. Is this true?

Stefan: Once we became aware of the report by ASPI, we immediately started investigations in our supply chain in China with regards to potential issues of forced labor. The investigations have revealed that the allegations concerning PUMA, as outlined in the "Uyghurs for Sale" report, are incorrect. PUMA is in no way engaged in forced labor. We have a zero tolerance policy against forced labour in our supply chain and this has been specified in our Code of Conduct for more than 20 years.

How can we be sure?

Stefan: PUMA has no direct or indirect business relationship with any manufacturer in Xinjiang, the native region of the Uyghurs in Western China, and has taken significant measures to ensure that there is no indirect involvement of forced labor in the manufacturing of our products.

How do we check whether our suppliers stick to our code of conduct?

Stefan: We have a team of 20 experts who regularly audit our suppliers around the world and train those suppliers via round tables in the purchasing regions on current sustainability issues. Every manufacturer of PUMA has to go through a compliance audit for social and environmental standards before starting the business relationship. Only those manufacturers who pass this audit are included in our supplier base.

Is that independently verified?

Stefan: Such an audit program for our manufacturers has existed since 1999. We were first accredited by the Fair Labor Association in 2007 and the most recent re-accreditation was completed in 2019. This means that PUMA has strong policies and practices in place to identify and remediate unfair labor practices in its global supply chain.

What happens then?

Stefan: After starting the business relationship, our manufacturers are checked annually for compliance with our standards.

What if the situation at a supplier changes?

Stefan: If during our regular reviews we find critical deviations from international social and environmental standards, the manufacturer is asked to make immediate changes. If the  manufacturer repeatedly fails to comply with these requests, we may end our business relationship.

That is for manufacturers, but what happens further down the value chain? What about the companies that make the materials for our manufacturers?

Stefan: A few years ago we decided to include our most important manufacturers of materials and components in our audit program. That means that last year, in addition to 377 audits at our direct contractual partners, we have also conducted 39 inspections at the so-called "Tier 2" suppliers. Another way of making sure that our materials come from sources which respect human rights, is to use cotton and polyester from certified sources. This year, we have asked all of our suppliers to exclusively use Better Cotton Initiative cotton for PUMA production.

What is BCI Cotton?

Stefan: The Better Cotton Initiative (BCI) is the largest cotton sustainability programme in the world. BCI works together with local cotton farmers to make global cotton production better for the people who produce it and the environment. To come back to your first question, BCI stopped licenses for cotton from Xinjiang.

What can people do if they want to find out more?

Stefan: We are very transparent about our work regarding Human Rights and the Environment. For example, we are listed in the top ten companies of the Fashion Revolution Transparency Index. If you would like to learn more about sustainability at PUMA, check out the sustainability section of our annual report, our corporate website, our intranet, or you can reach out directly to the PUMA Corporate Sustainability team.