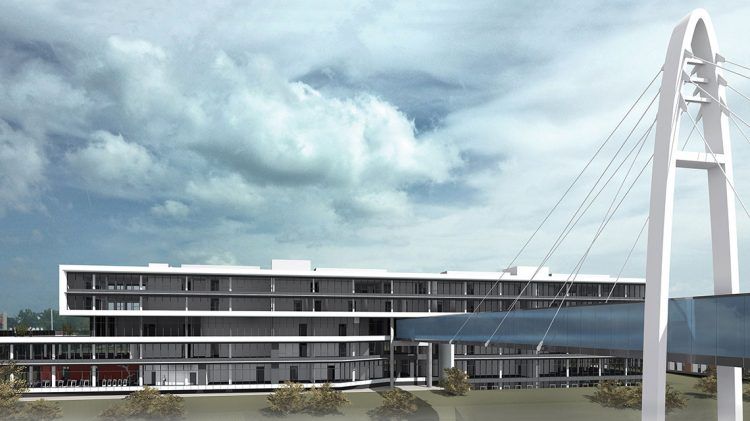 We are
aiming high,
of course!
PUMA's headquarters feature highest Landmark in Herzogenaurach
October 30, 2016
PUMA's headquarters feature highest Landmark in Herzogenaurach
October 30, 2016
It's the same weight as eleven elephants and it is higher than the Eiffel Tower above sea level: With a weight of 54 tons and a height of 36 metres, a pylone that will support the pedestrian bridge between PUMA's current and new headquarters buildings, has become the highest landmark in the town of Herzogenaurach.
In a massive undertaking over the weekend, the striking, futuristic bridge suspension was erected next to our existing headquarters, towering high above the seven-storey building. It serves to stabilize the 85-meter-long bridge, which is planned for 2017 and which will connect the two office buildings across a four-lane road. When taking sea levels into account, the PUMA pylone stands with 363 meters above sea level higher than the Eiffel Tower in Paris at 359 meters. Measured by the length alone, the French landmark is with 324 meters of course nine times higher.
PUMA's Senior Project Manager Harry Huk, who already oversaw the construction of PUMA's Headquarters building in 2009, said: "The pylone is the most striking feature of the bridge across the main road leading into the town center of Herzogenaurach. It gives the connection with the new building a very special aesthetics and kind of serves as the city gate."
Massive
Undertaking
At Night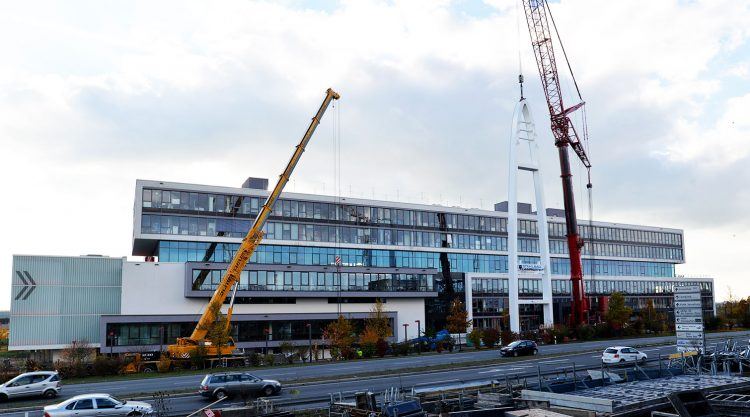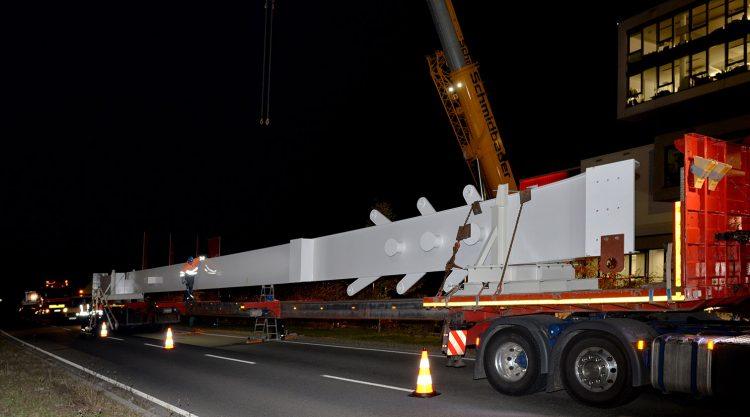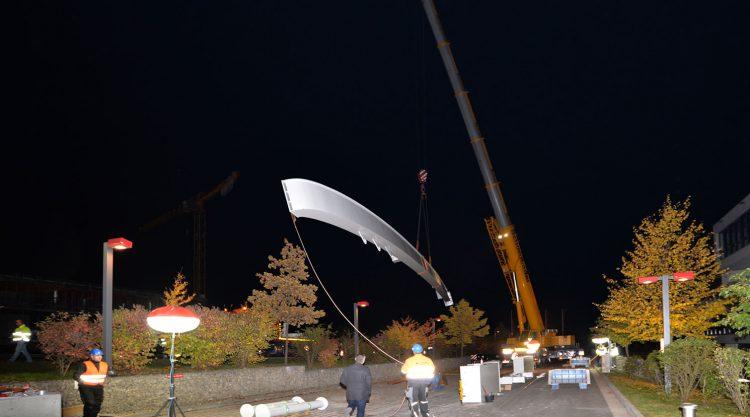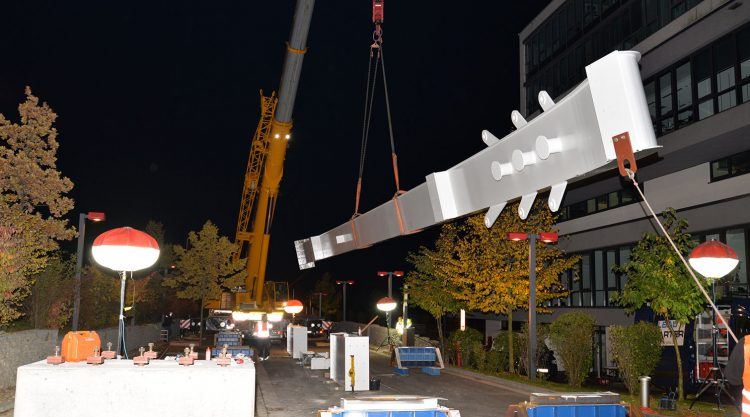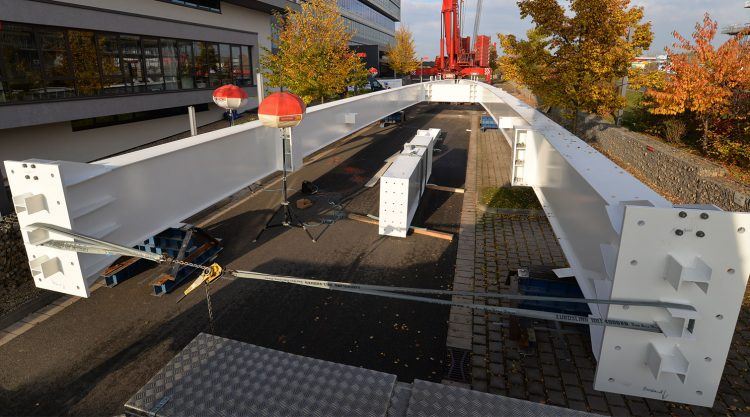 Construction works of the new building are currently in full swing and according to plan. The six-storey building, which will be 123 meters long and 22 metres high, is expected to be finalized in Spring 2018. With 14,000 square meters of office space, it will provide room for 550 employees and feature an additional gym and 1,500 square meters of outdoor sports space.