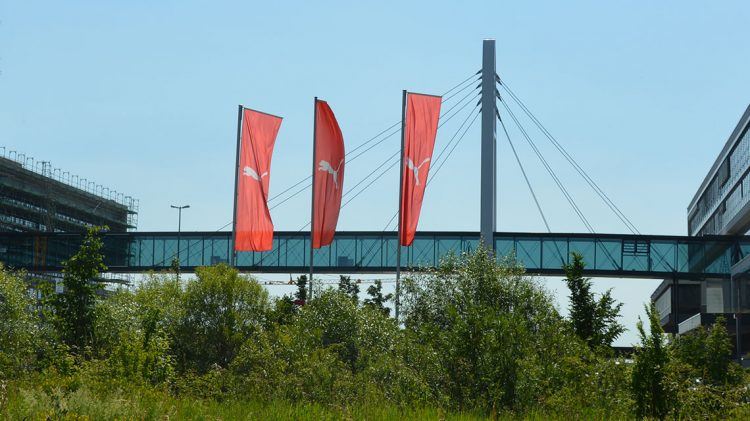 A Kind
of Gateway
into Town
The PUMA Bridge now connects PUMA's headquarters buildings
June 2, 2017
The PUMA Bridge now connects PUMA's headquarters buildings
June 2, 2017
As rumour has it, Adidas employees refuse to drive underneath it. "I'd rather take a different route to work," anonymous three-striped sources have been quoted.
The bone of contention is the new "PUMA Bridge", a glass gangway that connects the current and new PUMA headquarters buildings and towers more than eight metres above the four-lane main street that leads into the centre of Herzogenaurach. "The PUMA Bridge and the 37-metre tall pylone have become new landmarks of Herzogenaurach," said PUMA's project coordinator Jörg Rauhtäschlein. "We now have a real gateway into town."
Construction
Works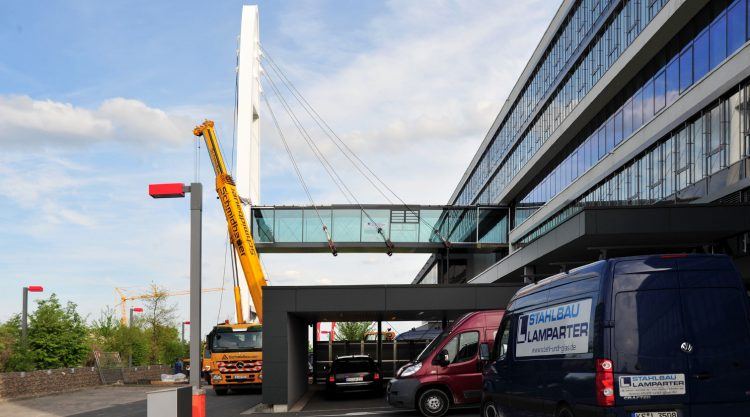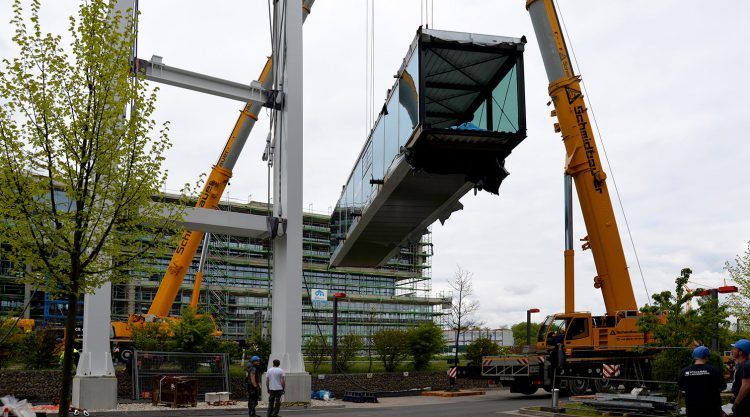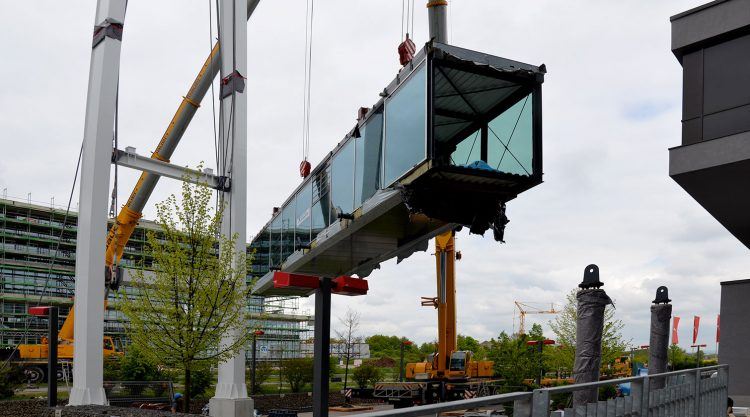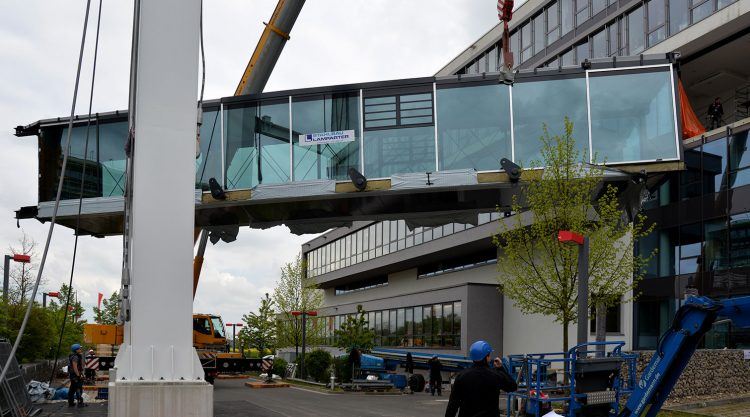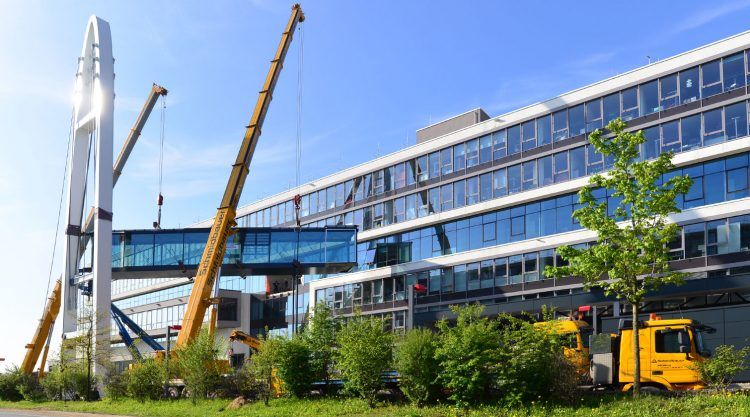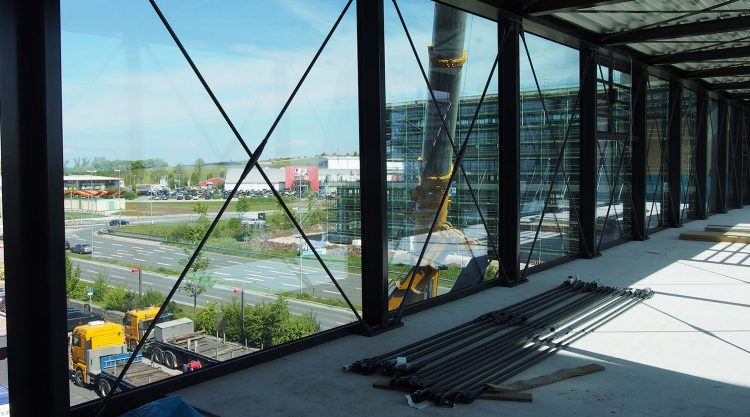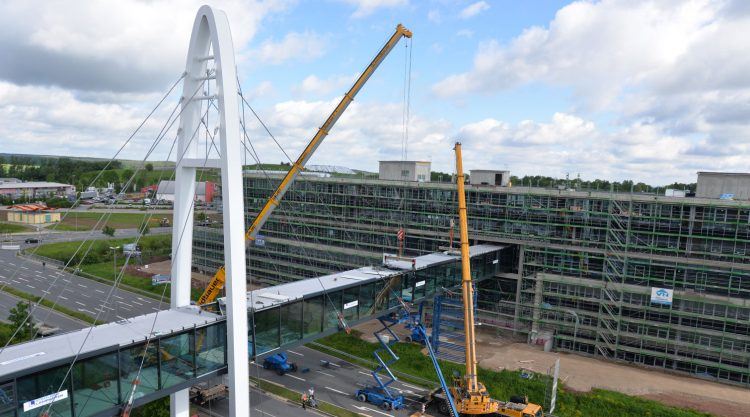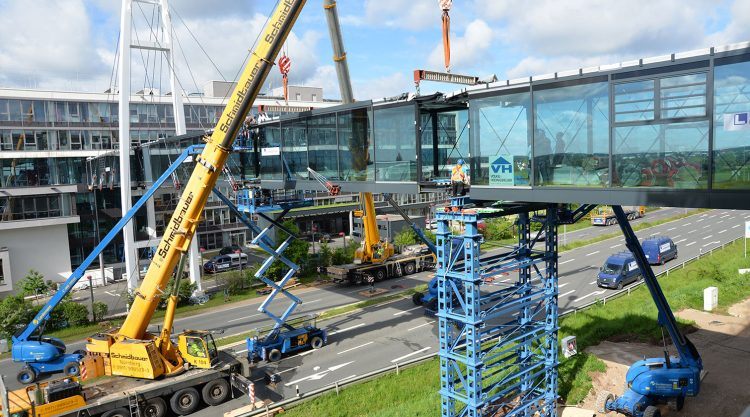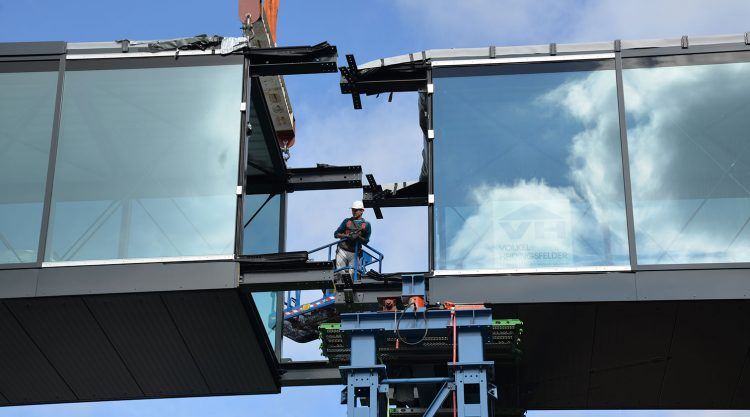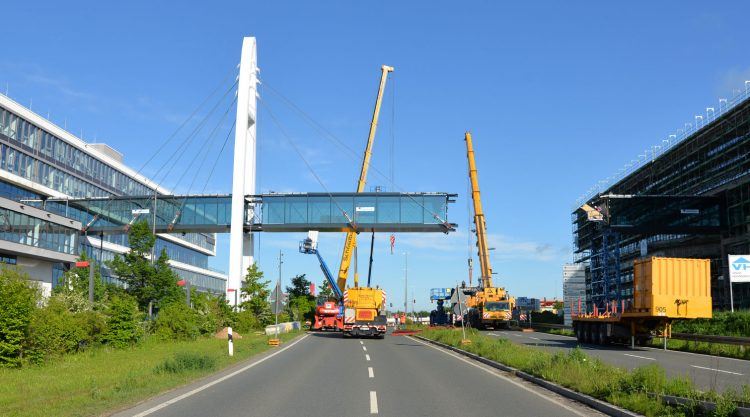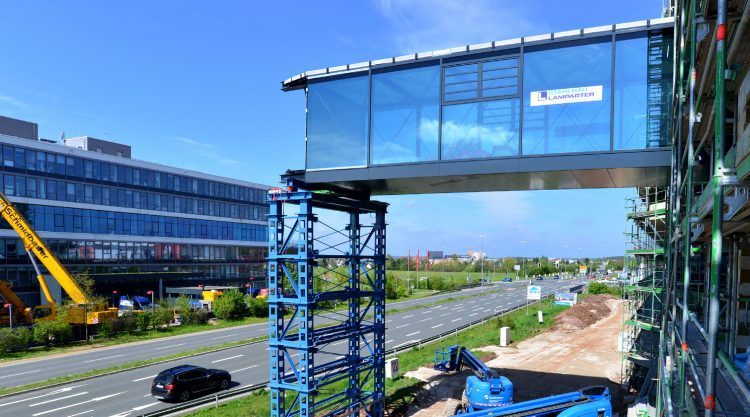 The 85-metre long bridge was installed in a massive mission that went on for three days at the end of May. Two cranes with the capacity of lifting up to 300 tons heaved up the four parts of the gangway, which weighed between 23 and 38 tons and were up to 25 metres long, and connected them to one piece, that was then tied to twelve steel ropes. The longest rope is 40 metres and weighs 1.1 tons.
The result of this impressive construction is a striking landmark and of course a highly innovative and unprecedented company headquarters building – simply PUMA!