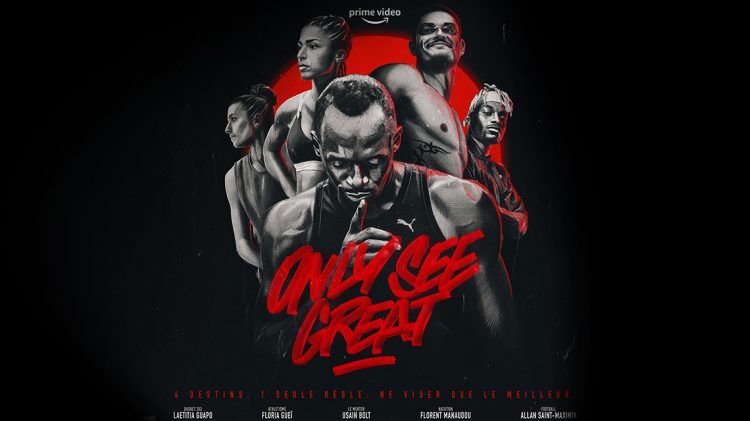 Prepare
for
Success
Documentary series "Only See Great" reveals how four PUMA athletes prepare for success
September 10, 2020
Documentary series "Only See Great" reveals how four PUMA athletes prepare for success
September 10, 2020
PUMA France has teamed up with communications agency LaFourmi and audiovisiual group Mediawan to create the

documentary series "Only See Great"

, which reveals how four PUMA athletes

prepare for success.
Presented by PUMA's eight-time Olympic Champion Usain Bolt, "Only See Great" closely follows PUMA athletes sprinter Floria Gueï,  swimmer Florent Manaudou, football player Allan Saint-Maximin and basketball player Laetitia Guapo and shows what it takes to be a world-famous and gold-medal-winning athlete.
The series gets up close and personal with these four ambassadors, as they prepare for the most important events of their careers. Little did they know that the COVID-19 outbreak would end their hopes of major sporting events taking place this year.
The full series is broadcasted in three episodes on Amazon Prime (Original French version with subtitles). You can also get a free 30-day trial in case you don't have a membership.
You can watch it here.
Among self-doubt, pressure and the need to excel that weight on the athletes, this trailer gives insight into the daily lives of four champions as they prepare for one of the most important events of their careers…. until the reality of the Covid-19 pandemic brings global chaos and transforms these 3 episodes into historical documentaries.