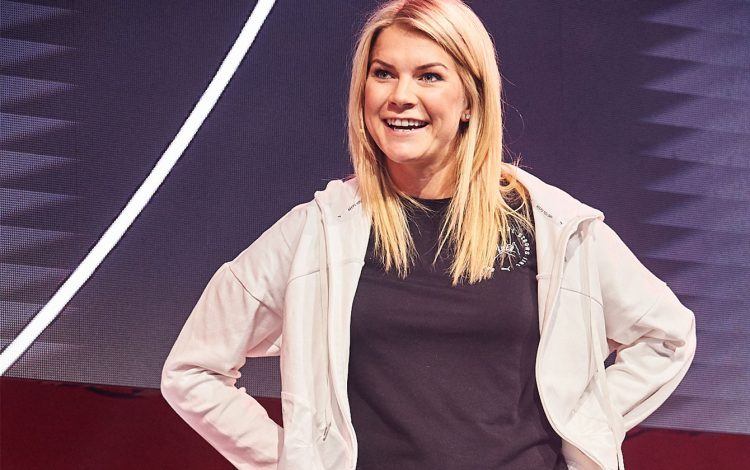 Hegerberg Hattrick
Powers Lyon to
Champions League Title
Ada Hegerberg triple gives Lyon 4th Women's Champions League title in a row
May 20, 2019
Ada Hegerberg triple gives Lyon 4th Women's Champions League title in a row
May 20, 2019
PUMA players

Ada Hegerberg and Dzsenifer Marozsán

scored in Saturday's Women's Champions League Final in Budapest to beat Barcelona 4-1 and hand Olympique Lyonnais Féminin its fourth title in a row.
The match was a one-sided affair from the start, with Lyon, also featuring PUMA players Eugénie Le Sommer, Griedge Mbock and goalkeeper Sarah Bouhaddi in its opening line-up, outclassing Barcelona at every twist and turn.
After barely 5 minutes, German national player Marozsán lived up to the occasion of playing a Champions League final in the town where she was born, as she found herself at the right spot at the right time to tap in a cross and open the score.
Just 8 minutes later, Hegerberg scored the first of three goals that evening, speeding towards the goal and leaving four Barcelona defenders in her trail. She hit the net again five minutes later and sealed Barcelona's fate just before the half-hour mark.
Lyon were better at every stage of the game and deservedly lifted the women's Champions League trophy for the fourth time in a row and for the sixth time in the club's history.
Women's Football is gaining traction this summer with the Women's World Cup in France. With many PUMA players and PUMA Team Italy at the start, we warmly recommend you tune in!
Cover Picture Credit: Christoph Maderer/ PUMA